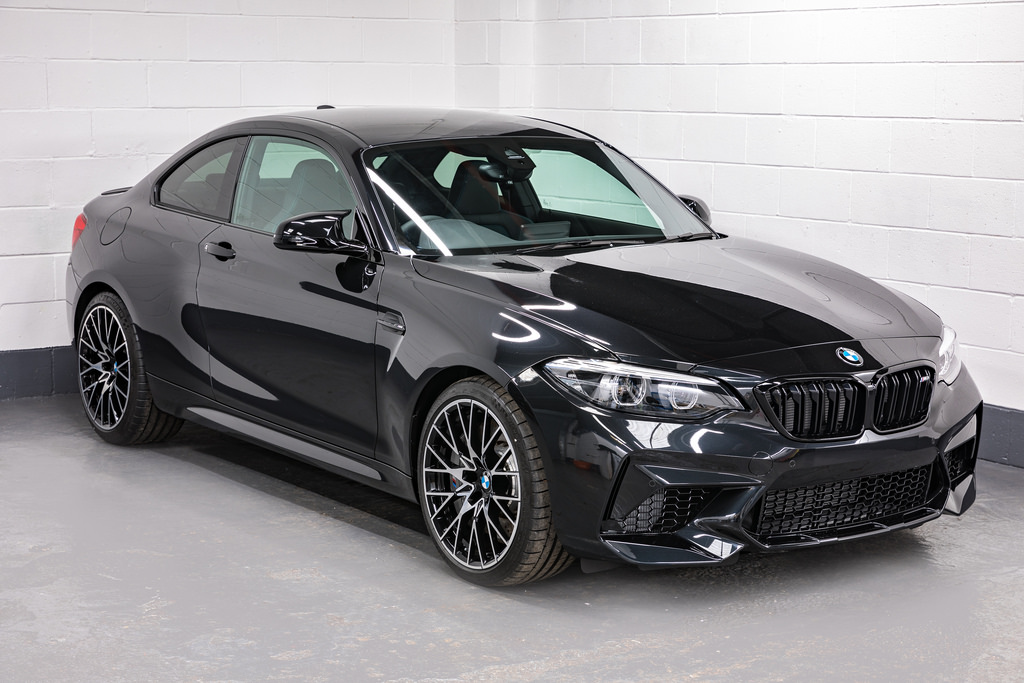 We recently Had the pleasure of working on this lovely 2018 BMW M2 Competition
The BMW M2 Competition received the new car detail with Gtechinq ceramic coating treatment,
List of treatment:
The M2 Competition received the full decontamination,
3 bucket safe wash process using grit guards,
pH neutral shampoo with deionised water (DI System) used
Snow foam applied and rinsed
Wheels cleaned using non-acidic cleaner
De-greaser applied to bodywork
Door shuts, petrol flap, arches and lower sections deep cleaned
Exhaust tips hand clean
Full clay bar treatment to bodywork to remove bonded surfaced contaminates
Bodywork and wheels air-dried, non-contact drying system
Minor Paint correction remove swirl marks and a dealer markin by machine polishing process,
using a medium cutting compound to remove deeper swirls and light scratches. This is then finished off with fine finishing compound. This service offers a noticeable difference and achieving higher gloss levels
Gtechinq 5 year Ceramic coating system offering the ultimate protection to the vehicles bodywork, Best resistance for swirl marking and bird droppings, Massively improves Gloss levels, Water and dirt repellency, Significantly easier to keep clean
Gtechinq Alloy wheel protection – wheels taken off the car and deep cleaned then coating inside and out – preventing brake dust buildup.
Gtechinq Clear vision to help visibility in rainy conditions.
Gtechinq leather and carpet treatment to help repel the dirt and grim Significantly easier to keep clean.
Once all of the work had been completed the vehicle was then delivered back to BMW ready for the customers handover.